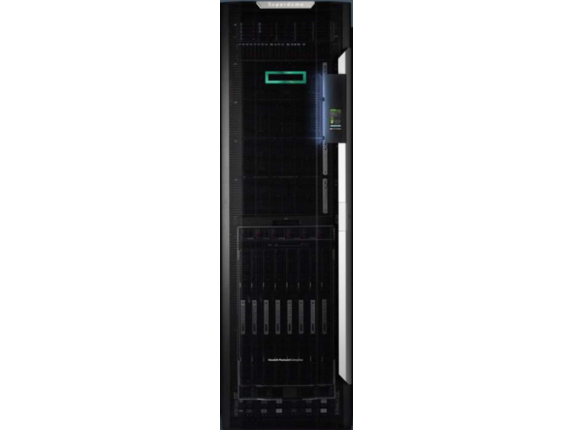 Has your data center become an inflexible, monolithic, hard-wired, under-utilized collection of systems and complex processes that require excessive manpower to operate? The HPE Integrity Superdome 2 Server family based on a blade design, a common network fabric, comprehensive cross-domain control and advanced power and cooling management delivers a mainframe replacement. The Hewlett Packard Enterprise Converged Infrastructure (CI) delivers consolidation, modernization, shared services and business continuity initiatives by simplifying, consolidating and automating everything from the start. It provides mission-critical scalability and reliability for the most demanding applications and workloads, while supporting up to thirty-two 8 core Intel® Itanium® 9700 processors. The HPE Integrity Superdome 2 Server supports up to 8 TB of memory and has ECC and built-in redundancy, helping you take advantage of the performance benefits of Itanium processors.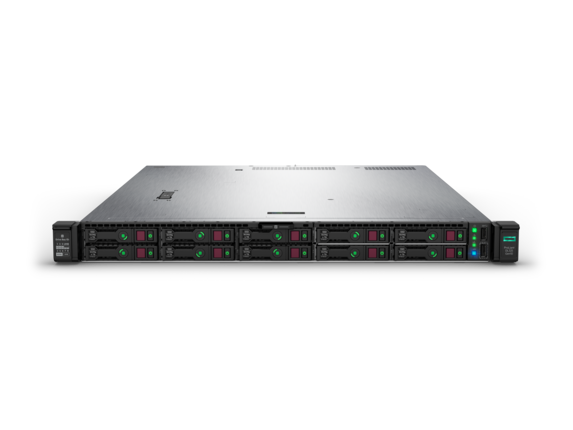 Do you need a dense platform with built-in security and flexibility that addresses key applications such as virtualization and software-defined storage (SDS)? With the HPE ProLiant DL325 Gen10 server, Hewlett Packard Enterprise is extending the worlds' most secure industry standard servers [1] product families. This a secure and versatile single socket (1P) 1U AMD EPYC™ based platform offers an exceptional balance of processor, memory and I/O for virtualization and data intensive workloads. With up to 32 cores, up to 16 DIMMs, 2 TB memory capacity and support for up to 10 NVMe drives, this server delivers 2P performance with 1P economics.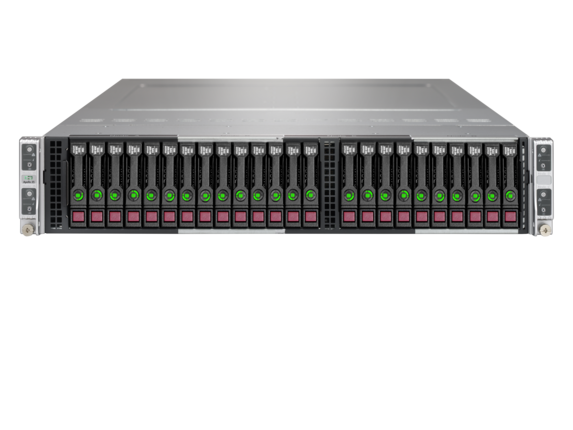 Are your high-performance computing (HPC) applications memory-bound? The HPE Apollo 35 System provides a high density AMD EPYC™ compute solution with exceptional memory bandwidth and capacity per socket. Offering four servers in 2U, with up to 32 cores and 1 TB DDR4 memory per socket, the HPE Apollo 35 System is well suited for memory bandwidth or capacity bound HPC workloads, such as computational fluid dynamics, weather simulation, and oil and gas exploration. With high-performance core density per server and support for high-bandwidth network interfaces, the HPE Apollo 35 System delivers excellent HPC performance at both a node and rack level.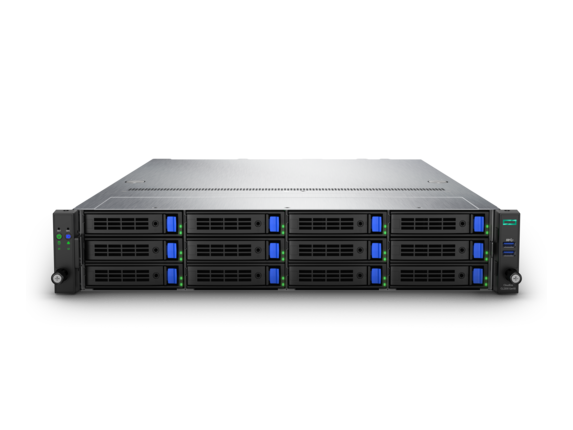 Do you have challenges delivering Big Data, cloud storage, and near-instantaneous compute all in one server? HPE Cloudline CL2200 Gen10 server is a versatile open infrastructure that delivers storage and Big Data. Powered by two Intel® Xeon® Scalable Processors, it is ideal for storage and Big Data workloads in combination with high IOPS computing demands. This chassis supports up to 24 Small Form Factor (SFF) or 12 Large Form Factor (LFF) front accessible hard disk drives with optional 2 SFF rear disk drives delivering outstanding storage capacity in a 2U chassis. For accelerated high IOPS, performance, and critical workloads requirements, HPE Cloudline CL2200 Gen10 Server supports up to four front-accessible NVMe SSDs delivering improved performance. A wide selection of high-speed networking options with great flexibility including open compute project (OCP) mezzanine or PCIe interfaces are available.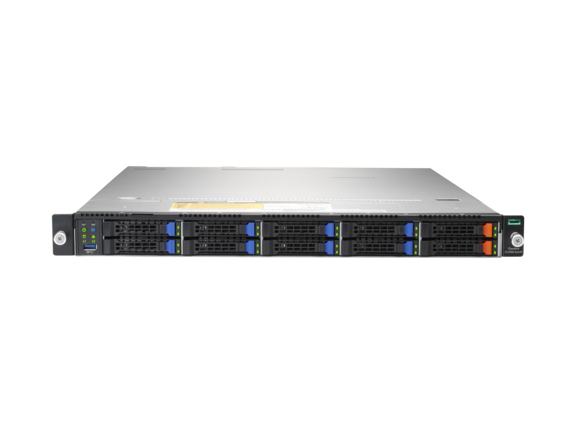 Do you have challenges delivering cloud computing and scaling efficiently all-in-one compact server? HPE Cloudline CL2100 Gen10 server is cost-focused, Cloud-computing built for scalability. Powered by Intel® Xeon® Scalable processors, it is ideal for Cloud-computing workloads. This 1U chassis supports up to 10 Small Form Factor (SFF) hard disk drives to deliver up to 3.84 TB of storage per chassis. Ideal for Cloud-computing workload requirements, HPE Cloudline CL2100 Gen10 server supports up to 24 DDR4 DIMM slots to lower data center total cost of ownership through higher performance and greater density. A wide selection of high speed networking options with greater flexibility is also available.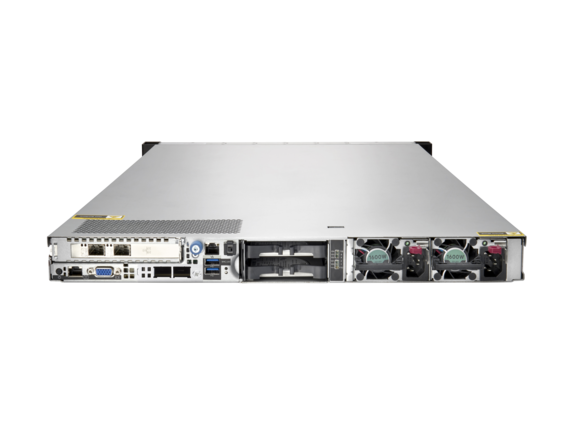 Are you looking to scale-out your data centers with high density storage? The HPE Cloudline CL3100 Gen10 is an ideal 1U 2P dense storage server based on Open Infrastructure for Cloud Service Providers that features up to 2 Intel® Xeon® Scalable processor families. The HPE CL3100 Gen10 can be configured in either 12 Large Form Factor (LFF) SATA HDDs or 20 Small Form Factor (SFF) NVMe SSDs configurations. The 12 LFF HDD configuration is perfect for storage-rich, Hadoop, and Casandra workloads while the 20 NVMe SSD configuration offers great support for fast Big Data and real-time analytic workloads. Boot or logging drives are supported by 2 SFF SATA SSDs and an on-board 80 mm M.2 drive. Both HPE CL3100 servers provide 16 DDR4 DIMMs for high bandwidth memory needs at up to 2666 MT/s. The HPE Cloudline CL3100 also offers an OCP Mezzanine slot for network interfacing as well as a PCI-e expansion slot for dual NICs (with OCP NIC) or controller support.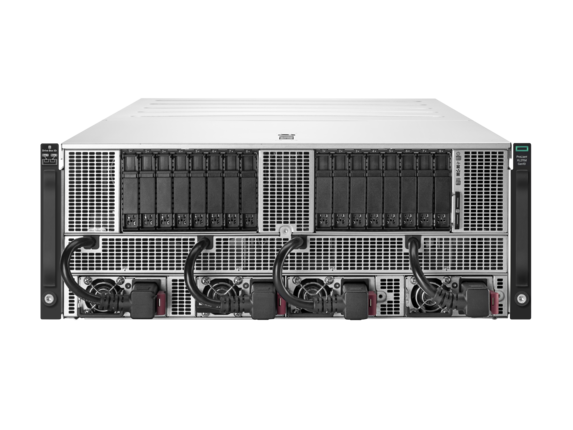 Do you need increased computing performance for high performance computing (HPC) and deep learning? The HPE Apollo 6500 Gen10 System is an ideal HPC and deep learning platform providing unprecedented performance with industry leading [1] GPUs, fast GPU interconnect, high bandwidth fabric and a configurable GPU topology to match your workloads. The ability of computers to autonomously learn, predict, and adapt using massive data sets is driving innovation and competitive advantage across many industries and applications are driving these requirements. The system with rock-solid reliability, availability, and serviceability (RAS) features includes up to eight GPUs per server, NVLink for fast GPU-to-GPU communication, Intel® Xeon® Scalable processors support, choice of high-speed / low latency fabric, and is workload enhanced using flexible configuration capabilities. While aimed at deep learning workloads, the system is suitable for complex simulation and modeling workloads.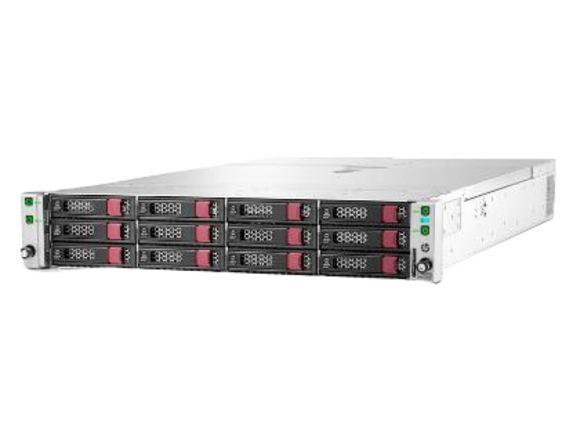 Are you looking for more choices and flexibility for your high performance computing (HPC) cluster system architecture with the quality and support of a Tier 1 server supplier? The HPE Apollo 70 System is designed to bring real change and choice to the HPC market and deliver outstanding performance for an Arm® processor-based HPC cluster. Designed and built by Hewlett Packard Enterprise experienced engineering and manufacturing teams, it delivers high quality and performance on our first Arm based purpose built HPC platform. Supporting the Marvell ThunderX2® Arm processor, the dual-socket server nodes deliver the high performance, high core count, and high memory bandwidth ideal for memory intensive HPC workloads. The Hewlett Packard Enterprise software innovation and Linux® operating system flexibility complement the hardware innovation to deliver increased application performance, system reliability, and management efficiency for the most demanding HPC environments.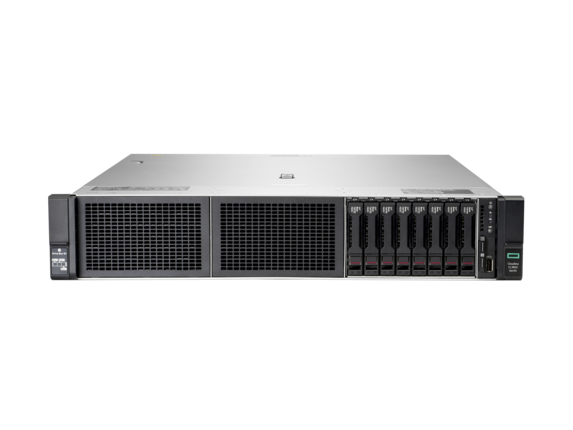 Do you require an open system that offers expandability without sacrificing performance? The HPE Cloudline CL2800 Gen10 server is an open system server for an expansive range of workloads, applications, and use cases in a 2U form factor. With a standard AMI BIOS for open systems compatibility, it balances compute, storage, and manageability. These characteristics make it an excellent choice for a wide range of general purpose workloads in a footprint designed with expandability in mind. This server uses the Hewlett Packard Enterprise innovative design, providing the right amount of compute and storage in an open systems environment. The HPE Cloudline CL2800 Gen10 server supports Intel® Xeon® Scalable processors, six memory channels per CPU, open systems management, and industry standard options, all in a 2U standard chassis with redundant power supplies. In addition, the server supports up to 24 SFF SAS/SATA HDD/SSD, up to 16 NVMe or 12 LFF SATA HDD.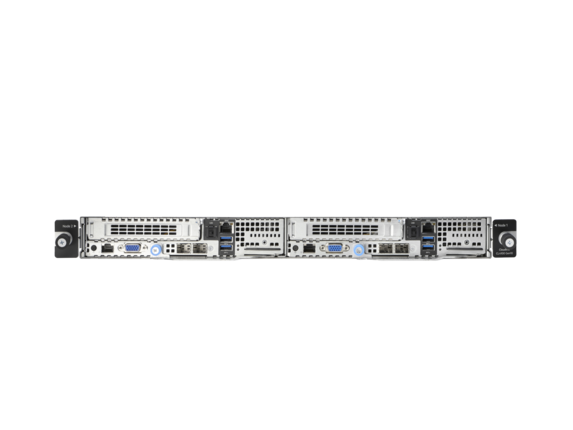 Is open compute density a priority in your data center? The HPE Cloudline CL4100 Gen10 server delivers the features you expect in an enterprise solution, built on open design principles to deliver density and flexibility. It provides two independent hot-pluggable server nodes in a 40 inch 1U chassis. Each node can be serviced individually without impacting the operation of the other node sharing the same chassis for increased server uptime. The HPE Cloudline CL4100 Gen10 server harnesses the performance of dual Intel® Xeon® Scalable processors, and up to eight small form factor (SFF) storage drives, in an efficient package that shares both power and cooling. The HPE Cloudline CL4100 Gen10 server doubles the density, compared to standard rack servers, and increases available data center floor space and provides flexible configurations for open systems environments.
Added to Your Shopping Cart
Product Availability by Store Location
Max 4 items can be added for comparison.